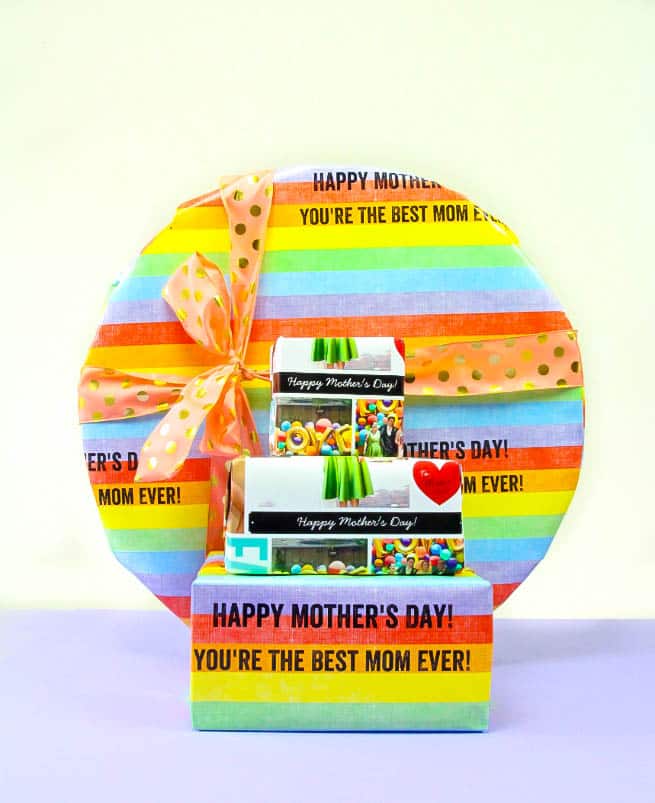 Hey All!
As we wrap up Easter, it's time to get ready for Mother's Day. I'm someone who loves to plan my gift giving and wrapping ideas well in advance. With April about to begin in a few days and Mother's day happening shortly after, I thought it's not too early to share some fun and creative gift ideas & gift wrapping for Mother's Day! I found a bunch of fun gifts and wrapping ideas at Shutterfly.com. I'm sure you all know by now how much I love to customize the gifts I give to my friends and loved ones. Nothing is more special than taking the time to make a meaningful gift for someone you love. My mother is very special to me and she's like my best friend. I only want to give her creative and meaningful gifts for Mother's Day.
My mom has been asking me for a frame for our wedding pictures for over a year now. I've just been so busy, I've sadly never had the time to find her one I really loved. I'm now happy I waited, because good things come to those who wait. I found this amazing Happy Joy Love 9 Photo Circle Collage Frame on Shutterfly, that I'm over the moon about. It allows me to gift her not only an amazing frame, but it also allows me to gift her my favorite wedding photos and an inspirational message already inside it.
It holds nine 4 x 6″ photos and it comes in a white or black finish. I chose white because it will match her decor better.
It measures about 23 x 23 x 2.5″ around.
I love the little confetti design that is put on the photos when it's printed.
You can upload any photos you like and also alter the messaging in the three worded slots. It can say anything you'd like in those slots. That's what makes it such a great gift for Mother's Day. You can say "I love you Mom!" in those slots.
I know my mom is going to love this frame and the photos I chose for it.
I also wanted to make sure I wrapped her gifts up in a special way as well, so I got this Family Hugs and Kisses and Rainbow Striped themed gift wrap made.
The hugs and kisses photo gift wrap is so fun. I has heart gift tags printed into it so you can write your to and from directly on the paper. You can also customize it to say a loving message like "Happy Mother's Day" as well.
When you're wrapping with this paper, you just want to make sure you're aligning the photos and the phrase is centered on the box. You want to make sure she can see her special message.
The rainbow themed paper I gave here a big special message on it, which you can see below. You can customize this paper with any phrase as well. You just have to make sure the sizing is the right size for your gift.
I used this paper to wrap the circle frame. Everyone always has trouble wrapping circular gifts, but the secret is…
You simply have to cut your paper a little larger than the size of your circular gift. You then cut slits into each side and fold each slit over one by one. You tape each slit cut down with some clear magic tape. When all your sides are down and taped, you then cut a circle shape with your scissors about the same size as your gift and tape it on to the front. It will look like how you see below.
And that's it, you're done! Your troublesome circle gift is perfectly wrapped!
One roll of each of these fun customizeable wrapping papers will do one large gift and about 2 to 4 medium or small gifts.
I know she's going to be head over heals when she gets these adorably wrapped gifts in the mail for Mother's Day.
If you're looking for some amazing gifts or some fun wrapping for your Mom this Mother's Day, I highly recommend you check out Shutterfly.com.
You can thank me for it later!
This post is brought to you in collaboration with Shutterfly!
Thanks for supporting the amazing sponsors like this one that make this site possible!
Happy Mother's Day shopping and wrapping everyone!