This post brought to you by American Frozen Foods Institute and the Frozen Food Roundtable. All opinions are 100% mine.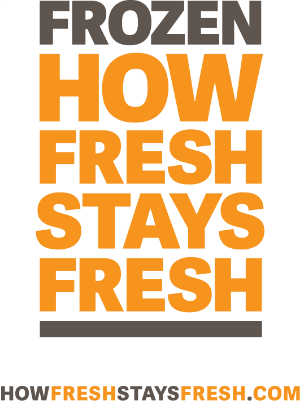 Hey All!
There are a bunch of frozen foods I like to use when I'm entertaining guests for a party, BBQ, and for the upcoming holidays. I like my finger foods to be quick and easy to make when I know I have company coming over. For example I love making Totino's Pizza Rolls as they are the perfect tasty treat. They come in a variety of pizza flavors all rolled in a snackable crust. They are a perfect finger food and a great alternative to making a whole Pizza.
Parmesan Garlic Wings and Ore-Ida frozen Tater Tots also make entertaining a breeze as they too are easy to freeze and cook and serve. Frozen foods are fantastic! I know there is always a debate over fresh vs frozen, but frozen can be fresh! Freezing is how fresh food stays fresh. The benefits of frozen foods is freezing naturally pauses inspired recipes made with fresh, quality ingredients and suspends them there until the moment you're ready to enjoy them, locking in freshness, flavor and nutrients.
Fresh foods are great Frozen. How Fresh Stays Fresh. You should not be afraid to eat frozen foods as they can be just as good as fresh. You can freeze fresh fruits like strawberries that spoil quickly and they'll be fresh and ready to serve as soon as you take them out of the freezer. I love serving frozen fruit and whipped cream while entertaining.
Another finger food I love to make are my Easy Chicken Wrap with my Green Giant Steamers vegetables.
To make them you simply pop one of your veggie Green Giant Steamer Veggies into the microwave. I used the Garden Vegetable Medley and seperated out the potatoes in order to make them a side for my wrap.
You then get a wrap of your choice and place the veggies on to the wrap.
You can make some grilled chicken easily or if you have some that you already made and froze like I did, you can simply defrost that chicken and heat it up. You then place that chicken on top of the veggies and role the wrap up. That's it you're done and you have an easy finger food to serve.
There are so many great ways you can make meals or entertain with Frozen foods. I hope you enjoy them as much as I do.