Hey All!
I don't know how many of you checked out my affiliations in my right side bar to notice I was chosen to be a Purex Insider, I was super excited to be chosen because I honestly do use Purex for my laundry. It's cost effective and works great! Since I am a Purex Insider I have the opportunity to get the SCOOP about a NEW PRODUCTS before they hit the shelves of your stores! I get to test out products for Purex! Woo hoo!
My advanced sample of their Purex Complete Crystals Fabric Softener arrived last week while I was trapped in New York and I was thrilled to finally make it home and find it waiting for me at home! It came right in time since I had a ton of laundry to do for myself and my family since we just got back from the Christmas Holiday.  It was definitely laundry day as soon as I got back and I have to say that I've been loving this product! I've used up my sample as you can see my empty bottle below!
I was in love with it as soon as I opened the sample small bottle because I loved the scent as soon as I opened it! It has a clean light refreshing scent that made me smell the bottle multiple times! I kept holding it to my nose and smelling it over and over again. It's what I find I do when I really love a scent. I digress…
I have very bad Rosecea which means I have VERY SENSITIVE Skin. I use free and clear everything since my teen and I sometimes have a rash reactions to certain detergents and fabric softeners. But I trust PUREX 100 PERCENT and I'll try whatever they send me! And I am happy to report that I have worn the clothes that I've washed with this New crystal softener and I've have no reaction to this product. YAY! It's amazing!
NEW Purex® Complete Crystals Softener is now available for YOU to try!
Purex® Complete Crystals Softener is a crystalized fabric softener that you add directly to your your clothes and detergent at the beginning of every wash cycle in your washing machine to infuse fabrics with long lasting softness & freshness.
Why should I use crystals vs. traditional liquid fabric softener you ask? Well…
Purex® Complete Crystals Softener works differently than traditional oil-based softeners.  It actually infuses fibers with long lasting fragrance while softening at the same time. And since you add it directly with your laundry at the beginning, this means no more waiting for the rinse cycle! Yay! I have missed putting in my fabric softener way too many times and I'm so happy I don't have to worry about that anymore with this fabulous product.
Purex® Complete Crystals Softener dissolves and penetrates fabrics to reduce fiber entanglement while smoothing frayed fibers creating a naturally soft feel.
Purex Complete Crystals Softener is available in three fragrances:
Fresh Spring Waters, Lavender Blossom, and Tropical Splash.
The sample I got was of the Spring Waters sent and I love that scent! It is safe for all fabrics, including baby clothes, athletic wear, towels, and whites. Unlike other softeners!
The product won't DESTROY your clothes! It will help keep them looking great and it is safe for everyone in your family! Even for those with sensitive skins like mine and my teens! It is also safe for use in both Standard and High Efficiency (HE) washers.
Purex® Complete Crystals Softener costs between $3.99 to $5.99 depending on retailer and will be available in food, drug, and mass retailers nationwide in February! BUT if you can't wait, it is available exclusively right now in Walmart!
I highly recommend you run out and get some at Walmart if you live near one or at your local store when it comes out in February. I love the NEW Purex® Complete Crystals Softener and I am sure you will LOVE IT TOO! I can't wait until it comes to Target so I can stock up!
GIVEAWAY!
Purex is giving YOU the chance to try Purex® Complete Crystals Softener FOR FREE!
THREE OF MY LOVELY READERS WILL WIN a voucher like the ONE I GOT for a FREE Purex® Complete Crystals Softener FULL SIZE 28oz. bottle!
MANDATORY ENTRY:
LEAVE A COMMENT BELOW Telling me What scent you'd like to try (Fresh Spring Waters, Lavender Blossom, or Tropical Splash)!


That's all you have to do to enter…but if you'd like additional entries:
For Additional Entries after the main entry is completed, do the following and PLEASE LEAVE A COMMENT BELLOW FOR EACH ADDITIONAL ENTRY YOU DO:
Follow Purex on Twitter: @Purex or at this link http://twitter.com/purex 
-SUBSCRIBE TO MY BLOG BY EMAIL OR VIA READER! SCROLL DOWN THE RIGHT SIDE BAR OF MY BLOG WHERE IT SAYS "SUBSCRIBE TO ME"
– "Like" The Queen of Swag! on Facebook at Facebook.com/thequeenofswag (or click on the Facebook Like button found on the right side bar).
– Follow The Queen of Swag on Twitter @queenofswag4u or by clicking on the twitter buttons that say follow me on the right side bar.
-Tweet this Giveaway!
Feel free to make up a Tweet about this Giveaway with @Purex @queenofswag4u  and http://thequeenofswag.blogspot.com or this shortened link http://bit.ly/ahoOgH so I can see it or use the tweet I created below.
#Giveaway! I'm entered to win New @Purex Complete Crystal Softener from @queenofswag4u! You can too! http://bit.ly/ahoOgH ENDS-1/15/2011
-Leave a LINK to your Tweet in a Comment Bellow.
(This is limited to 4 tweets per day, spaced apart not one right after the other PLEASE. I don't want anyone to be called spammers or blocked by twitter.)
– Become a "Google Friend Connect Friend" with The Queen of Swag! found also on the (right side bar of the blog)
– Connect with me on NETWORKED BLOGS found also on the (right side bar of the blog)
– Blog about this giveaway and leave a link to post.
– Add my GIFT GUIDE BUTTON OR REGULAR BLOG BUTTON to your blog and leave a link to show me you did.
– Use any of the social networking buttons found at the bottom of this post underneath my NAME/Signature to promote this giveaway. Be sure to tell me what you did and if possible provide a name and/or URL so that I can check it out.
-On any future Wednesdays, Participate in my Wednesday Hump Day Slump Day events by Posting a comment and leave a comment here saying you participated.
GIVEAWAY WILL END Jan. 15 TH, 2011 at 11:59pm pacific time! Winners will be notified by email, twitter, or facebook and winners will be announced on this blog, on twitter, and on facebook.
This GIVEAWAY is open to USA ONLY! SORRY.
PRIZE WILL BE FULFILLED AND MAILED TO WINNER BY PUREX INSIDERS PROGRAM!
**PLEASE SEE RULES AND DISCLAIMER FOR MORE PRIZE INFO. AGAIN WINNER WILL BE CHOSEN AT RANDOM USING RANDOM.ORG FROM ELIGIBLE ENTRIES.**
Good luck to All who enter! And THANK YOU so much for following my blog!
Wishing you all a Happy, Healthy, Joyous, and Prosperous 2011 New Year! 
**Disclosure: I was given a free bottle coupon, information, a sample, and a giveaway for my readers by PUREX INSIDERS PROGRAM. All opinions are my own. Experiences with products may vary from person to person.**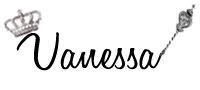 Save
Save