This post brought to you by Bang & Olufsen. All opinions are 100% mine.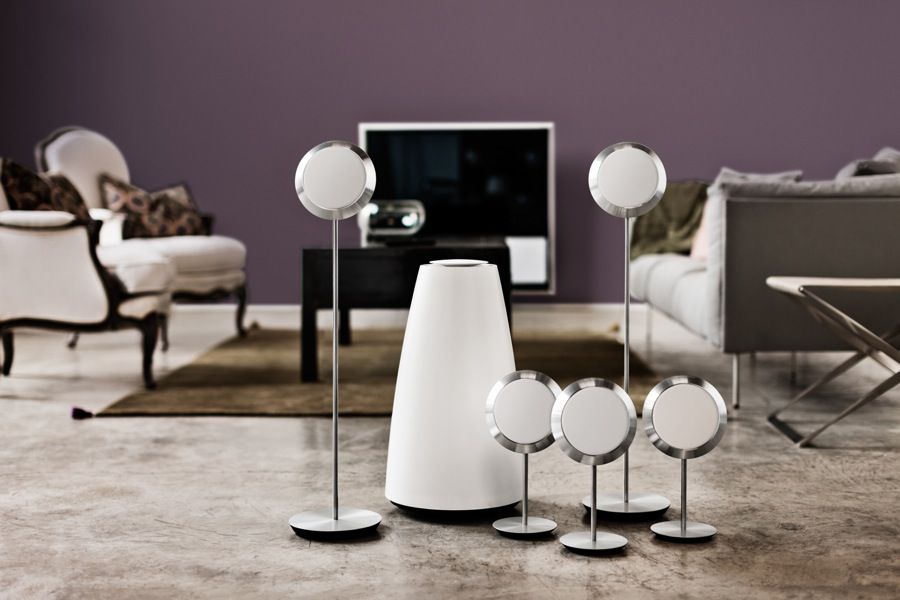 Hey All!
Have you you heard of Bang & Olufsen? Well they are a company that makes some amazing high-end TVs and speakers for your homes. They've just launched an amazing and sleek new surround sound speaker system called the BeoLab 14. They are so high tech and modern looking. Check out this video below to see for yourself.
These awesome speakers sound amazing and are exquisitely designed. They may look small and stylish, but they are mighty when it comes to sound. The new system works with any TV brand, bringing signature B&O sound to any setting where design and performance matter
With BeoLab 14 you can have up to 6 active speakers at a time each with separate amplifiers. The incredible sound they produce is thanks to the BeoLab 14 sculptural subwoofer. With 280 watts of dedicated power for its 8", downward-facing driver, the active sub delivers ample oomph at the lowest frequencies – all the way down to 26 hz. The stylish subwoofer also contains connections for five active satellite speakers (along with five individual 140 watt amplifiers with separate equalizers for each of them), a very capable Digital Signal Processor, room adaptation switch, line sense, Power Link connections for Bang & Olufsen components, and an A/V multi-connector for other components.
Needless to say these are some awesome sounding speakers. You'll feel like you're in a movie theater when you're watching your movies with these incredible speakers.
BeoLab 14 is available in two versions: one with subwoofer and four satellite speakers (for Bang & Olufsen TVs, whose on-board speakers function as the centre speaker in a surround setup) and another with subwoofer and five satellite speakers for all other brands.
The new BeoLab 14 surround sound speaker system is now available at Bang & Olufsen stores worldwide! I highly recommend it!