Hey All!
As many of you have read about my love of House Party, and this year House Party is even more fabulous because they are implementing a yearlong contest where you and other members of the House Party community will have the opportunity to win amazing prizes throughout 2011 such as iPods, iPads, trips and even cash!
Want to win a camera, gift card, jewelry, trip for two or even $10,000 in cash?
Register with House Party™ at this link http://www.houseparty.com/ and you're on your way to winning!
What is House Party for those of you who are joining me new?
House Party is thousands of parties across the country on the same day, hosted by people just like you. Each event is sponsored by a leading brand and focuses on a product or service that the sponsor wants its best fans to experience firsthand. Hosts get their own party site and a FREE party pack chock full of goodies to share with their friends.
I love being a House Party Host! If you sign up for free I'm sure you will too! And you can win great prizes too! You've got nothing to lose, so don't wait! Join and Enter now!
Thanks House Party for yet another amazing opportunity!
***Disclosure: As a member of House Party and as a Party Host I was asked by House Party to share this info with my readers in hopes they will enjoy this info. I was not compensated or paid for this post. All opinions are my own.***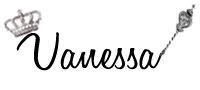 Save