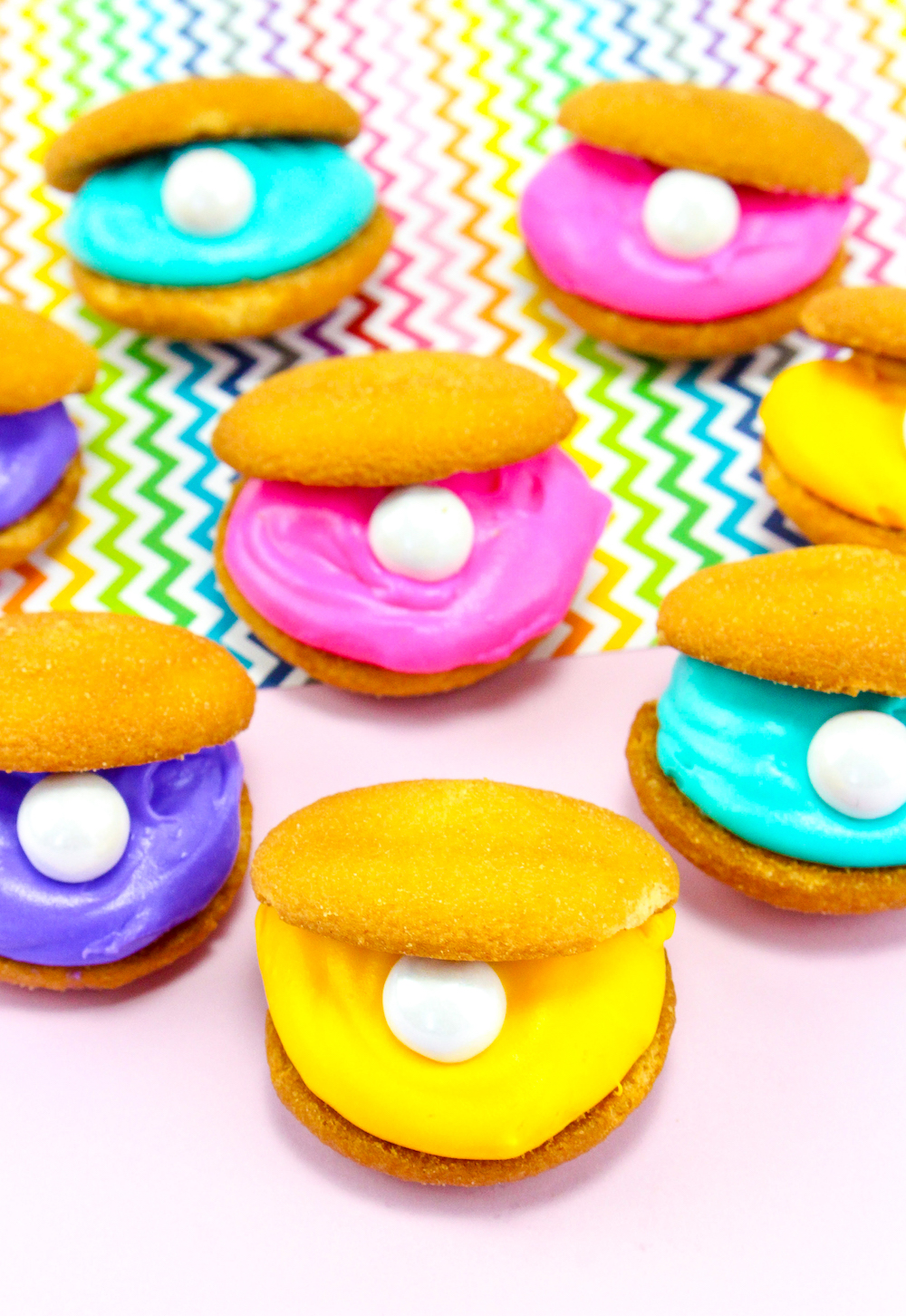 Hey All!
I interrupt our regularly scheduled Saint Patrick's Day content for these super colorful rainbow fun Easy Colorful Clam Shell Cookies! They super easy and quick to make plus they combine two of my favorite tasty treats – Nilla wafers and sixlets! How cute and fun are these folks? I love the how colorful they are and they are the perfect easy treat to whip up for all those mermaid queens out there! I love my no-bake recipes! These would also be perfect for a mermaid themed birthday party!
Here is how to make them!

Nilla Wafers
Vanilla Marshmallow Frosting
White Sixlets Candy
Food Coloring—Purple, teal, pink, & yellow

First you divide up your Pillsbury frosting into 4 bowls. Make sure to add the same amount of frosting to each bowl. You then add 1-2 drops of food coloring and mix well.
Next you spread a dollop of frosting on each vanilla wafer. You can also pipe the frosting onto each wafer to make it easier.
Lastly you add one "pearl" (sixlet) towards the front of the frosting and top with a plain vanilla wafer.
That's it! I told you these were easy to make.  This makes about 2 dozen of these tasty shell treats!
I hope you love them as much as I do! Throw on the Little Mermaid and munch on these babies as you sing along!
You can find more colorful recipes HERE!